Commercial & Residential
New Construction and Remodeling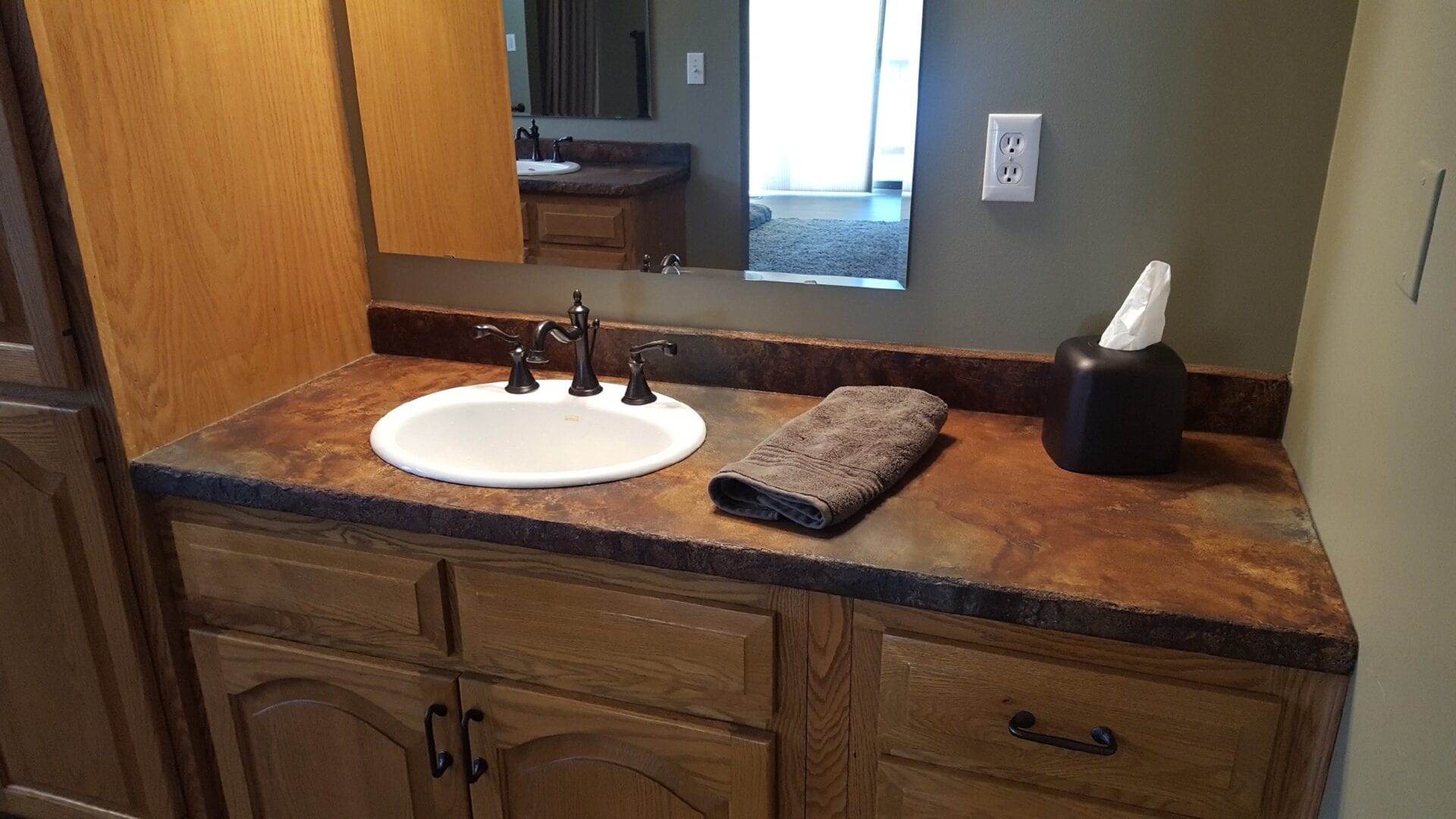 We focus on all our projects to be done smoothly and efficiently as possible. We pay special attention to fine details and include our clients in making decisions on these fine details so the project fits into their space, needs, and lifestyle. We go beyond and do extra precautionary steps in our projects so they last for many years to come for you to enjoy. Please feel free to contact us about your project and set up a free estimate to better serve you.
Concrete - Concrete Overlays - Epoxy Surfaces
Seamless countertops built from scratch on the job site in 7-10 days, regular concrete, granite, etc. can take 4-6 weeks. Some projects we build in our shop.
Custom flowing designs, you pick colors, shapes, sizes, textures, edges, 3D like effects, etc.
We can make last-minute changes when building on site: larger overhang, edge, color, etc.
Custom colors that fit your ideas, themes, space, and lifestyle from subtle, vibrant, or metallic.
Custom Handcrafted Artisans / Owner Made Designs
Every project is truly one of a kind piece of art, 3D like designs never to be replicated
100% Non-Porous Solid Surface - No Bacteria Growth - NSF 51 Food Safe Certified Sealers
UV Stable Non-Yellowing – Heat / Stain / Scratch Resistant
Environmentally Friendly Low VOC - No Resealing - Easy to Clean and Maintain
6000 psi Extremely Strong – Lighter Weight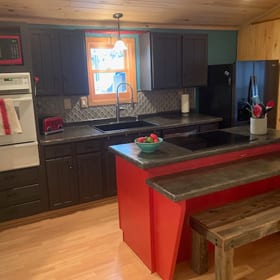 Remodeling
Updating Your Surface Years Later? We Can Go Over Them Again!
We can go over most existing sound surfaces, such as: granite, marble, Corian, slate, Formica, ceramic, wood, and concrete
Resurfacing Saves You Time, Demolition, and Money